What's on
April / May 2016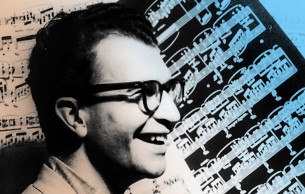 The familiar opening bars of Take Five were the soundtrack to sixties swing and mid-twentieth century cool. This tune made
Dave Brubeck
a household name, but also changed perceptions of jazz as a niche art form forever.  
read more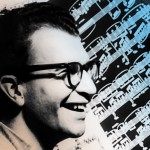 Music of Dave Brubeck: Herald Review
2 May 2016
SNJO plays Brubeck, Queen's Hall, Edinburgh Bill Dobbins' admiration for the Scottish National Jazz Orchestra's ability to move effortlessly between musical styles, expressed to the Herald ahead of this Dave Brubeck tribute, must have come into the pianist-arranger's thoughts as […]

Read More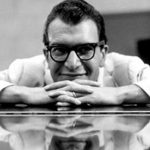 International Jazz Day: SNJO Concert Music of Dave Brubeck – A Review
1 May 2016
The Music of Dave Brubeck at Sage Gateshead April 30 2016 Scottish National Jazz Orchestra with special guests, Bill Dobbins (pno) and John Nugent (alto) Sage Gateshead's contribution to International Jazz Day was just that – International! Two Americans and an assortment […]

Read More
Dave Brubeck – Did you know…?
20 March 2016
Dave Brubeck enrolled at what's now the University of the Pacific in 1938 with plans to study veterinary medicine. He eventually switched his major to music, and he tore through his classes until he had to enroll in keyboard instruction […]

Read More
Visit our blog
Youth Card
We want to encourage all young music enthusiasts to come and hear great Jazz music: to be inspired to think about playing jazz music or if already proficient then to consider joining the TSYJO.
If you are between 16 and 25 years old you can attend any of our own concerts for only £5 with an SNJO/TSYJO youth card.
register here
Under 16 years? – You can attend any TSYJO or SNJO promoted concert for free provided you are accompanied by an adult.
SNJO
Concert Programme Archive
Download concert programmes of the past 2 years in PDF format and indulge in a retrospective of the most recent music selection and highlights with guests from Branford Marsalis, Courtney Pine and David Liebman to Randy Brecker, Peter Erskine and Jacqui Dankworth.
All available SNJO concert programme PDFs here
Tommy Smith's re-orchestration of Gershwin's original played with love and passion by a very young group, and piano soloist Brian Kellock showing his genius for differing idioms throughout… The standout is Smith's brilliant invention of an Afro-Cuban section, horns blazing."

The Independent
'The SNJO deserved all the praise Kurt Elling so graciously lavished on them.'
Sponsors: We thank our sponsors Creative Scotland, the Royal Conservatoire of Scotland and Dundee Council for their continued support as well as the management teams at our regular venues, The Queen's Hall: Edinburgh, The Music Hall: Aberdeen, Eden Court: Inverness and Caird Hall: Dundee.
© 2013 SNJO. All rights reserved. Powered, developed and hosted by nadworks ltd — based on Goldenworks WP themes.